Department of Management Sciences organized a Seminar on Ecommerce and Amazon
Department of Management Sciences hosted an awareness seminar at Iqbal Hall, Ibn Sina Block on Thursday 04th November 2021 from 11am to 2pm. The event was conducted by a team from Enablers including Mr. Haseeb Khan, Mr. Zain Masood, Mr. Mehraj and Mr. Umair. Enablers is one of the largest Ecommerce platform in Pakistan focused on the capacity building of youth to do business and earn from Amazon.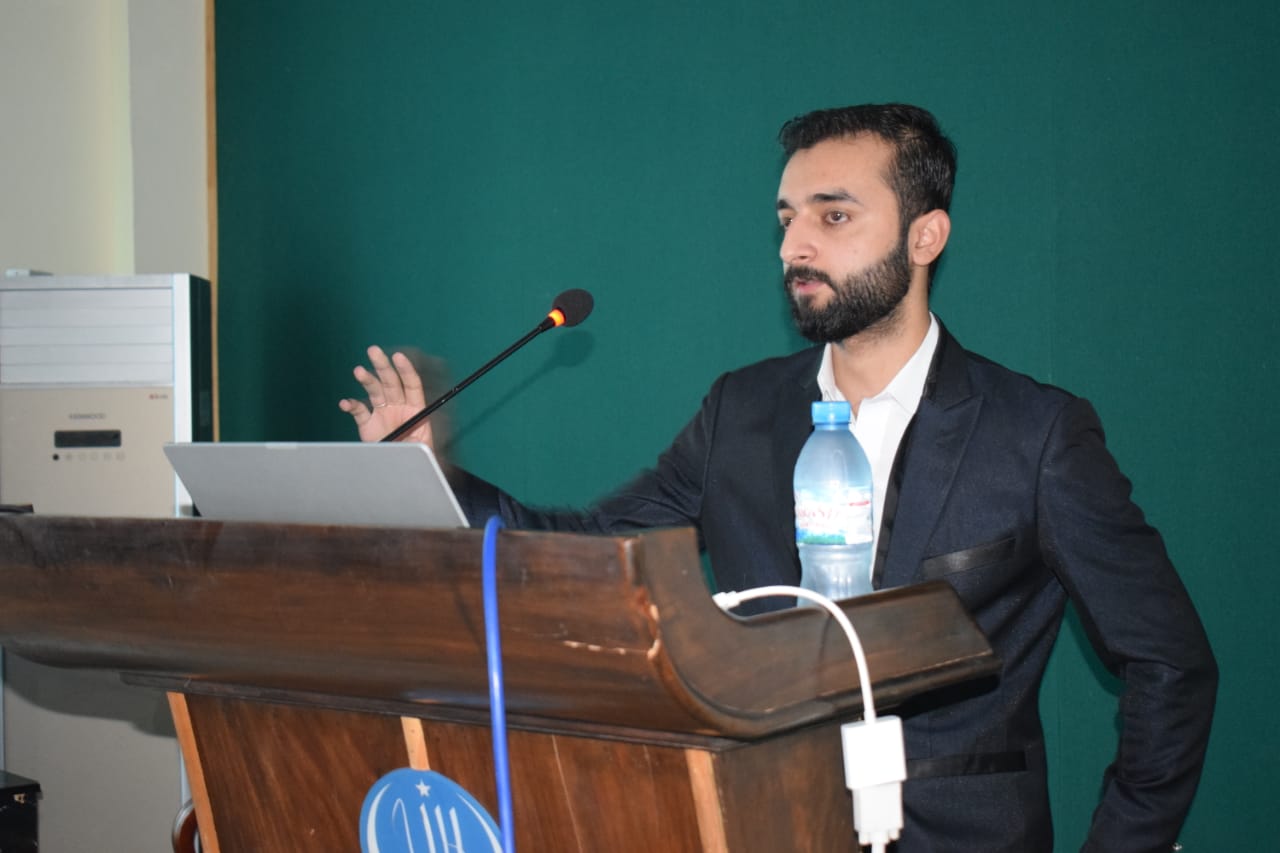 The seminar was titled:
"The significance of Ecommerce in Emerging Markets"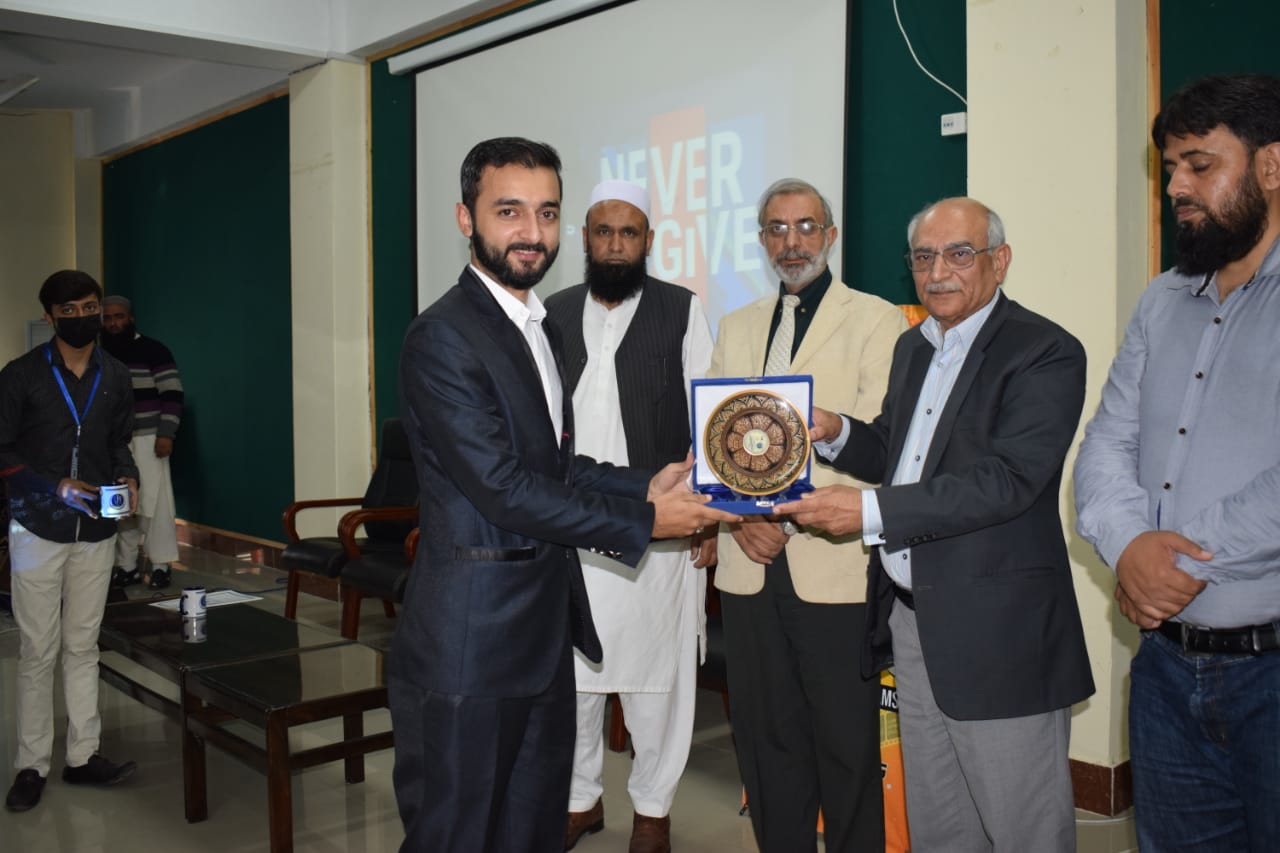 The event was a huge success and students from all departments in the university actively participated with a very lively Q & A session at the end. Students from Affiliate colleges also participated in handsome numbers.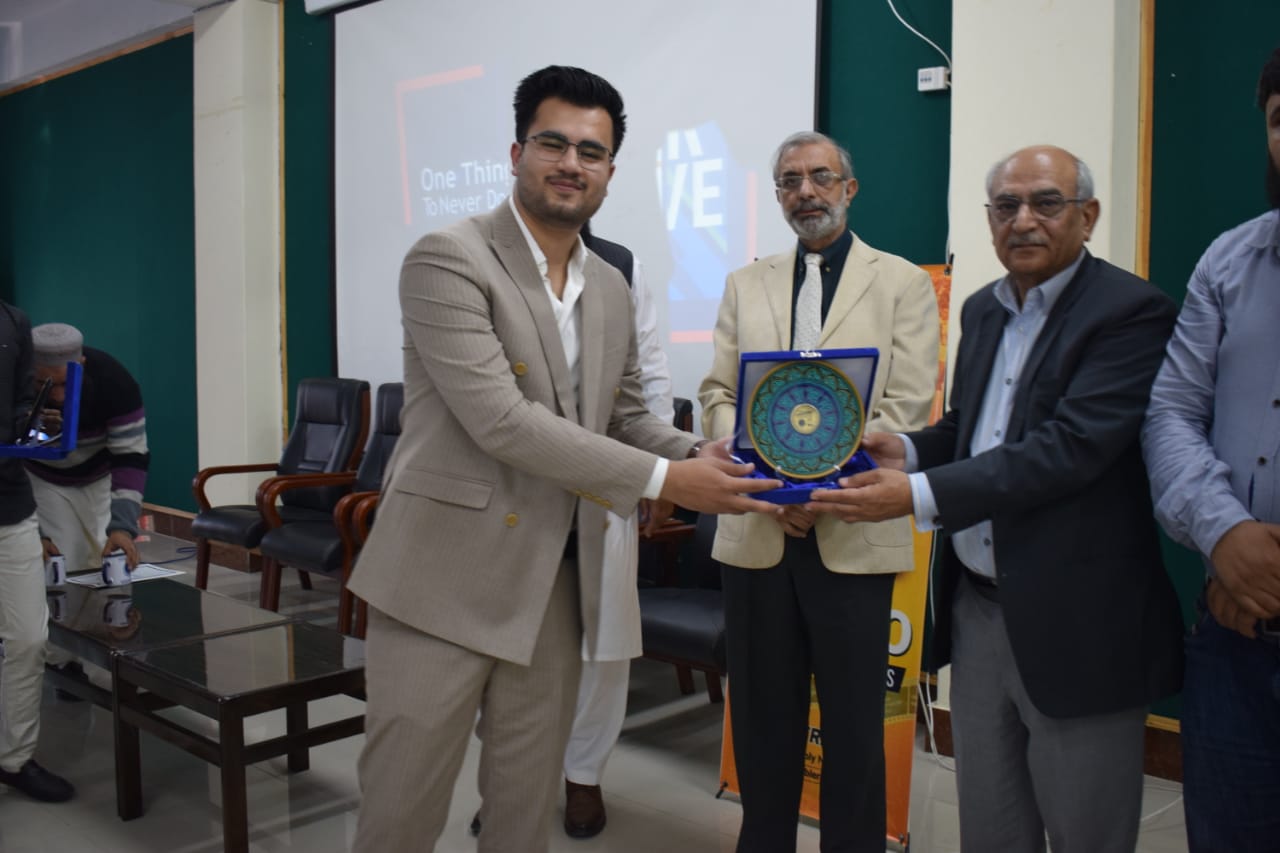 Mr. Imran Qadir (Event focal person) opened the proceedings by welcoming the guests and participants. Mr. Mehraj from Enablers recited few verses of the Holy Quran. Mr. Haseeb Khan and Mr. Zain Masood then took the stage and delivered a very detailed, informative, interactive and motivational session. Mr. Mehraj and Mr. Umair presented their success stories and key learnings. The session elaborated the following key points:
Ecommerce and its need in Pakistan
Amazon and its business models
What is Enablers and what benefits they offer?
The honorable Vice Chancellor Prof. Dr. Anwar-ul-Hassan Gilani graced the event with closing remarks and stressed on the importance of Ecommerce as an entrepreneurial opportunity for students, faculty, staff and community. At the end, he distributed shields and souvenirs to the guest with Dr. Abdul Majid, Chairman, and Management Sciences.
Society of Entrepreneurial Minds (SEMs)
and
WINGs
society were the joint organizers for this successful event. This event marks a beginning of a new capacity building initiative at UoH. Stay stunned for some exciting updates.