Kashmir Solidarity Day 2022 celebrations at The University of Haripur
The University of Haripur organized the following events to express its commitment to the aspirations of the Kashmiri people and to show solidarity with the oppressed people of "Occupied Kashmir":
Solidarity Walk: In which Vice Chancellor Prof. Anwar Gilani (HI) along with faculty, university administration and students participated.
Speech contest on topic: The issue of Kashmir issue is not insoluble.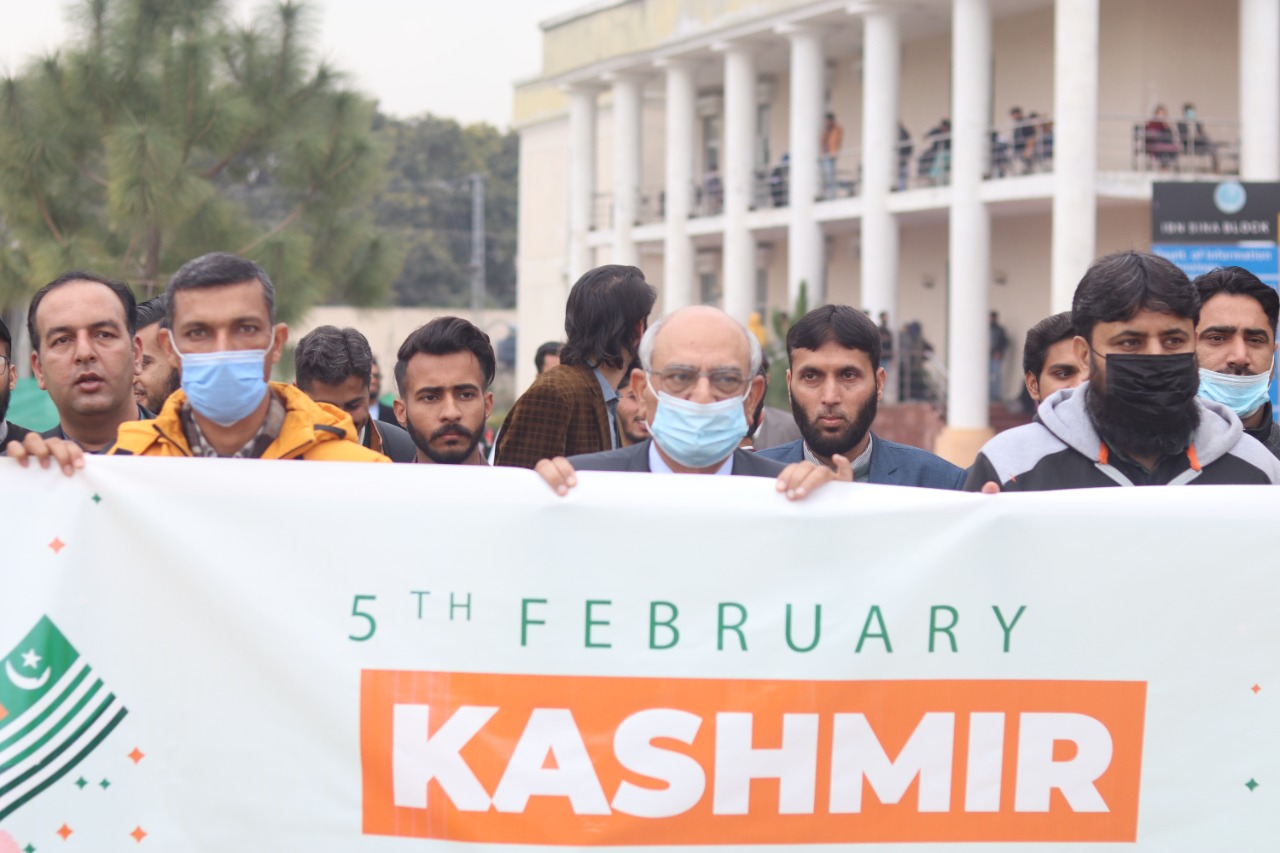 Urdu First Prize: Timur Riaz.
Urdu Second Prize: Misbah Riaz
Urdu Third Prize: Hamza Arif
English First prize: Noor Fatima.
English Second Prize: Manza Qureshi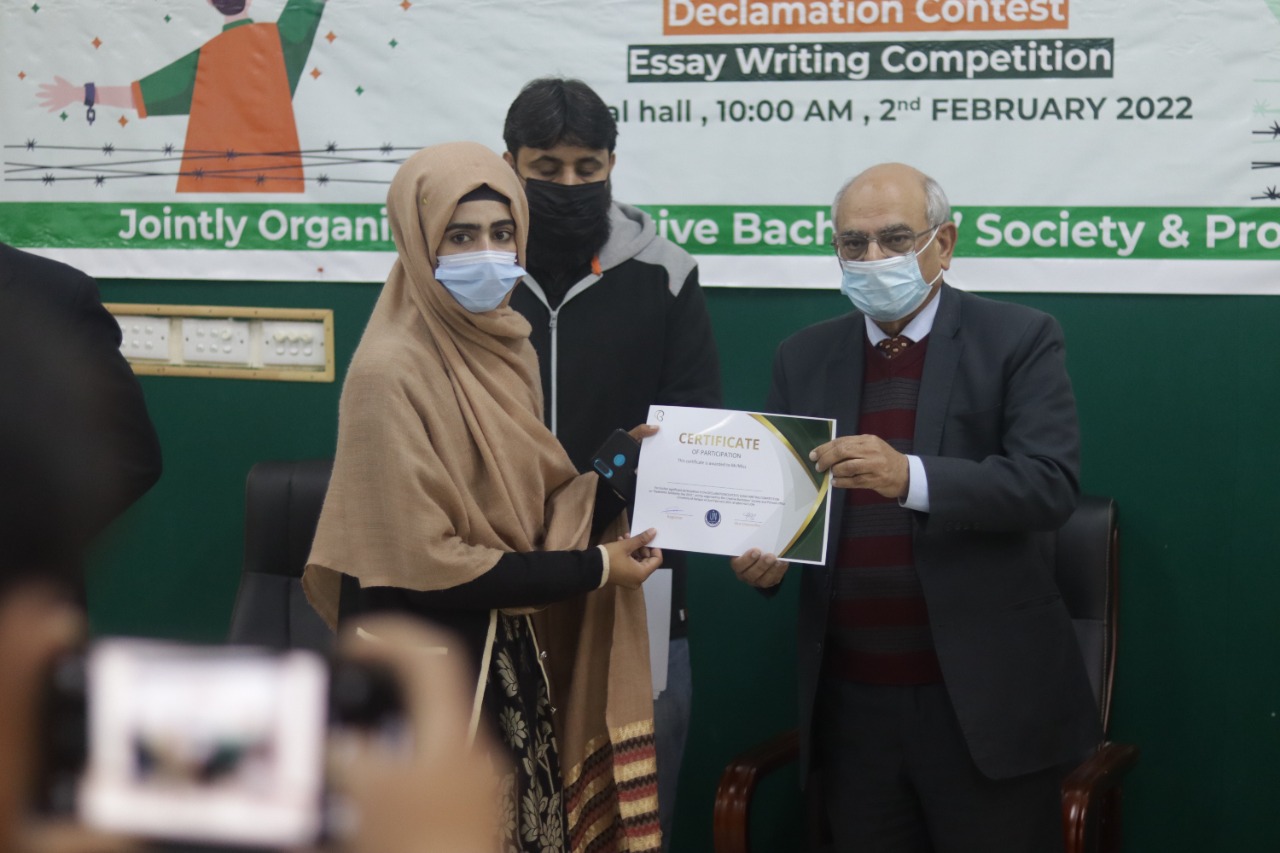 Essay competitions on the same topics:
First Prize: Ehtisham.
Second Prize: Isra Khurshid
Third Prize: Zainab Bibi
While on February 5, 2022
A flag hoisting ceremony will be held at the University campus on the occasion of Kashmir Solidarity Day.
It is worth mentioning here that Haripur University is a university which participates in all events of national interest with enthusiasm and determination. Last year (2021) Haripur University organized a national level program on the occasion of "Kashmir Solidarity Day" in which the President of Azad Jammu and Kashmir Sardar Masood Khan along with his delegates, Vice Chancellor Azad Kashmir University Prof. Kaleem Abbasi along with senior management and faculty and many other dignitaries attended while the event was well received by the national media and other notable circles.