Field Tour Visit (Germ Plasm Unit & Local Nurseries) by Students of B.Sc (Hons), Department of Horticulture
One day field visit was arranged on December,04-2019 by Department of Horticulture ,The University of Haripur, the students of B.Sc (Hons) Semester 1st .The aim of the field visit was to enhance the student abilities regarding in Horticultural practices and to cover the practical portion of the (Horticulture) subjects. Mr. Muhammad Affan Khan (Course Instructor) (Lecturer), Dr Abid Khan (Assistant Professor) and Ms. Naila Nawaz Khan (Lecturer) Department of Horticulture accompanied the students during the field visit.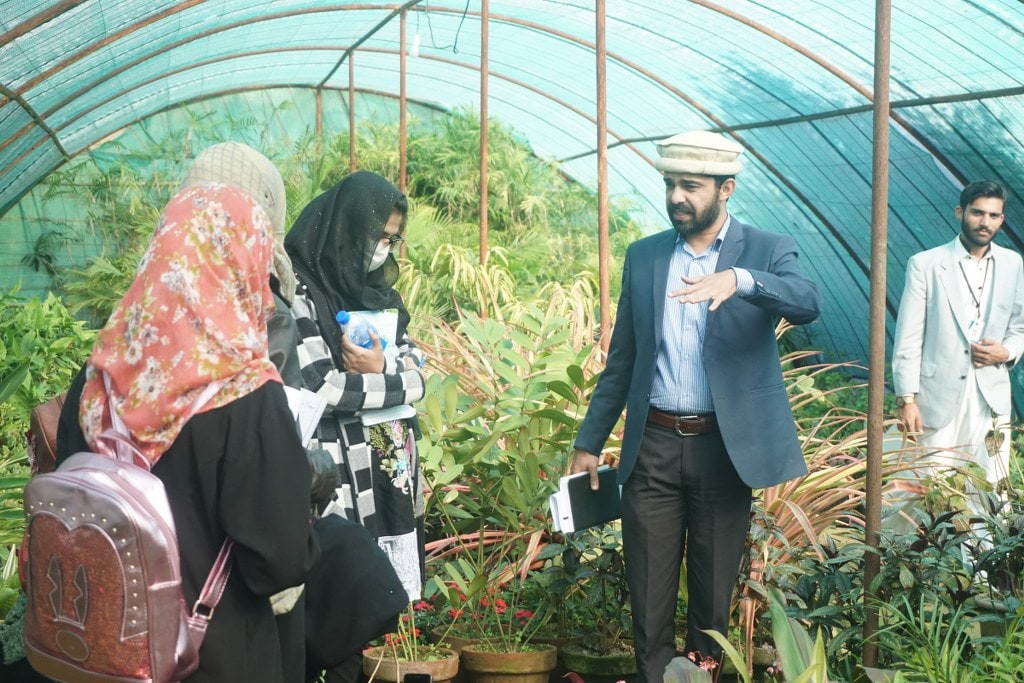 Mr. Irfan Ahmad Shah (Senior Research Officer) and Mr. Mazhar Iqbal (Farm Manager) Germ Plasm Unit Pannia and his team welcomed the students. The students were demonstrated on various aspects of Fruits Orchards, Nursery Establishment, Cultural Practices and Demonstrated the use of various Agricultural Tools and Equipments. The field visit had added to the understanding of the students about identification and nomenclature of different Fruits, Vegetables, Ornamental Plants, and Flowers. Students also learn about control of different insect pest and conventional methods to overcome problems related to Fruits and Ornamental Plants Production.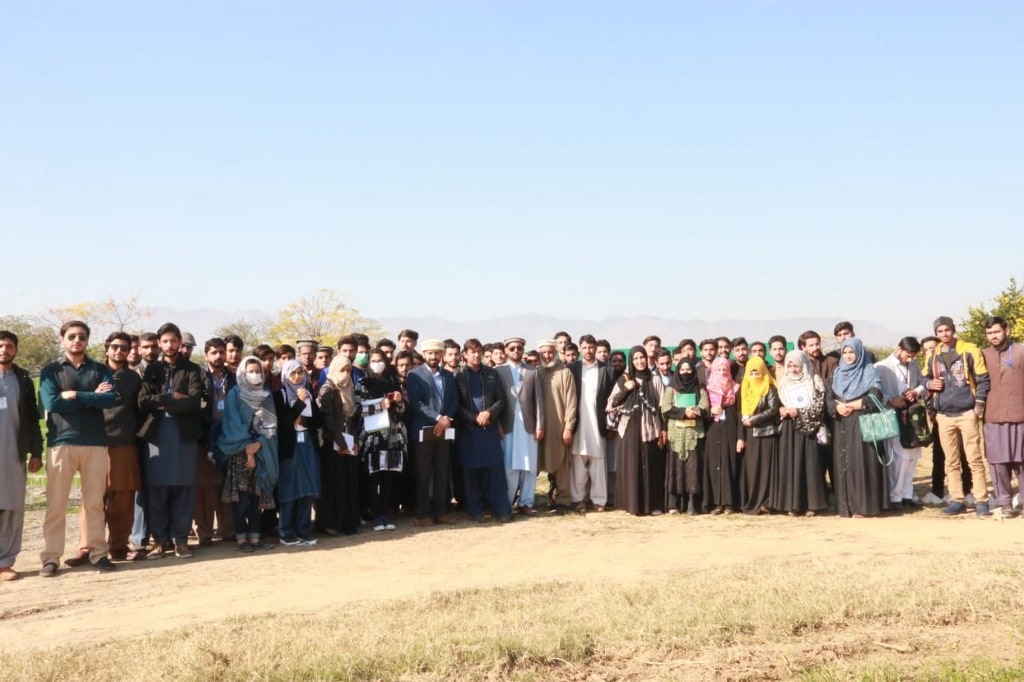 Students have first hand exposure to latest and modern farm Equipments, and their uses, merits and demerits along with their limitations.