NAEAC of HEC visited The University of Haripur on 4th November, 2019 for accreditation of B.Sc (Hons) Agriculture degree programs
Accreditation Inspection Committee (AIC) of National Agriculture Education Accreditation Council (NAEAC), Higher Education Commission visited the University of Haripur under the convenorship of Chairman Prof. Dr. Ishtiaq A. Rajwana with five subject experts on 4th November, 2019 for accreditation of B.Sc (Hons.) Agriculture degree programs of five departments: Agronomy, Entomology, Food Science and Technology, Horticulture and Plant Breeding and Genetics. The team comprised five subject experts; Prof. Dr. Shad Khan Khalil, Prof. Dr. Inayat Ullah Khan, Prof. Dr. Alam Zeb, Prof. Dr. Noor- ul- Amin, Prof. Dr. Waqas Malik. HEC team visited the five Agriculture Departments and inspected available teaching facilities, learning resources, research laboratories, interviewed faculty and students of the respective Departments. The HOD's/Chairman's of the respective Departments gave them detailed presentation regarding their academic programs and available learning resources.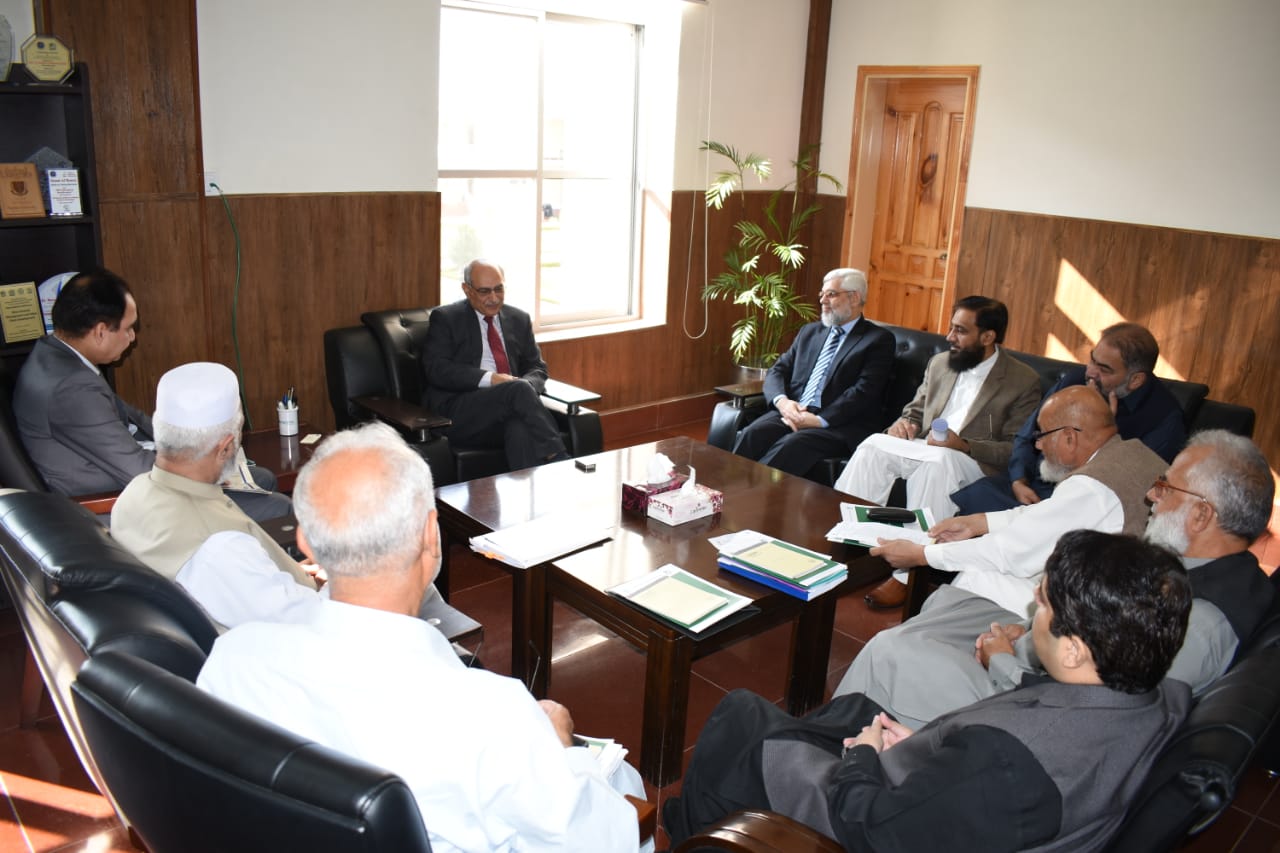 The committee also had a meeting with Vice Chancellor University of Haripur Prof. Dr. Anwar Ul Hassan Gilani, Prof. Dr. Abid Farid, Dean Faculty of Basic and Applied Sciences, Prof. Dr. Ayub Khan, Dean Social and Administrative Sciences and Dr. Sami Ullah Khan, Director Quality Enhancement Cell and discussed matters concerning strength and weakness of the ongoing B.Sc (Hons.) agriculture degree programs. The committee provided useful inputs to improve the learning and research facilities in the five Departments.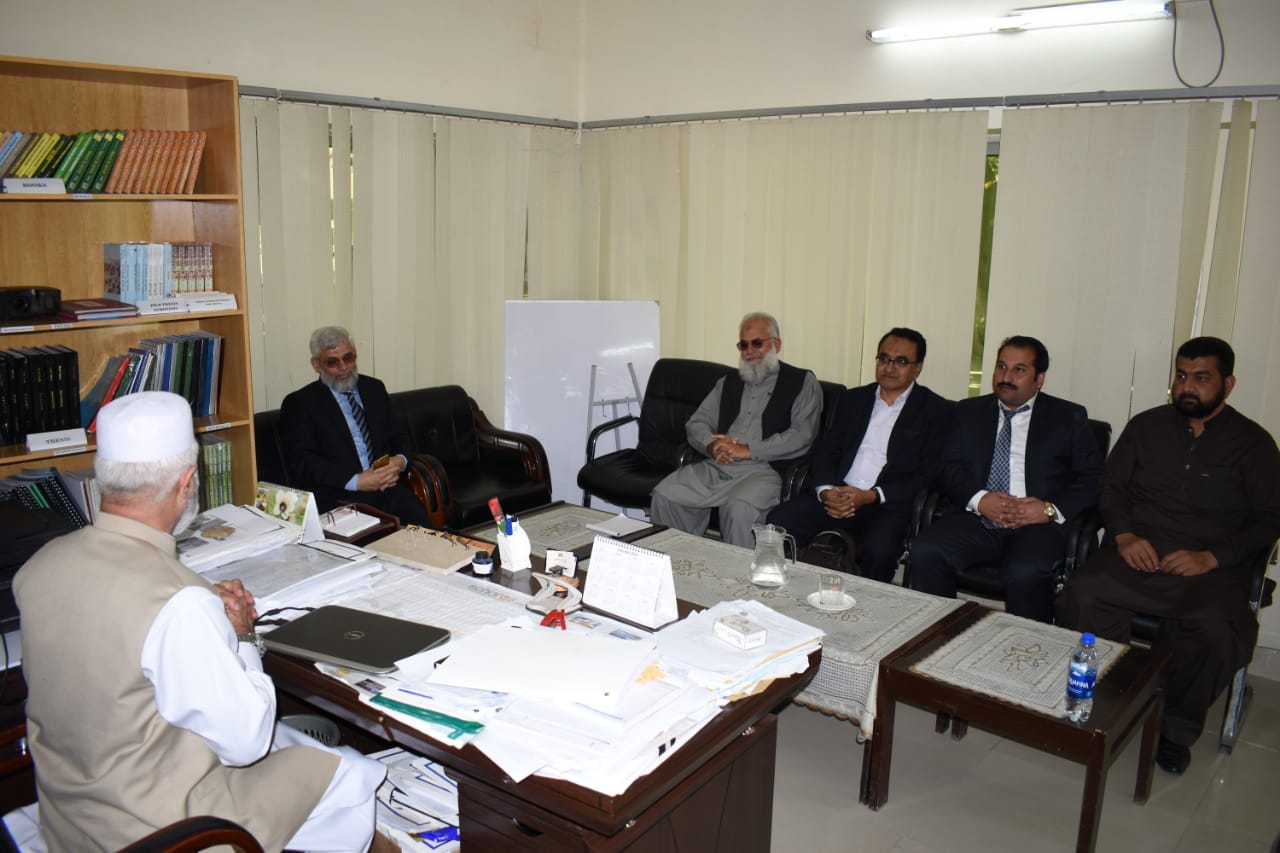 Overall, The Chairman NAEAC and subject experts were satisfied with the ongoing teaching and research facilities as well as faculty strength in the respective Departments at the University of Haripur.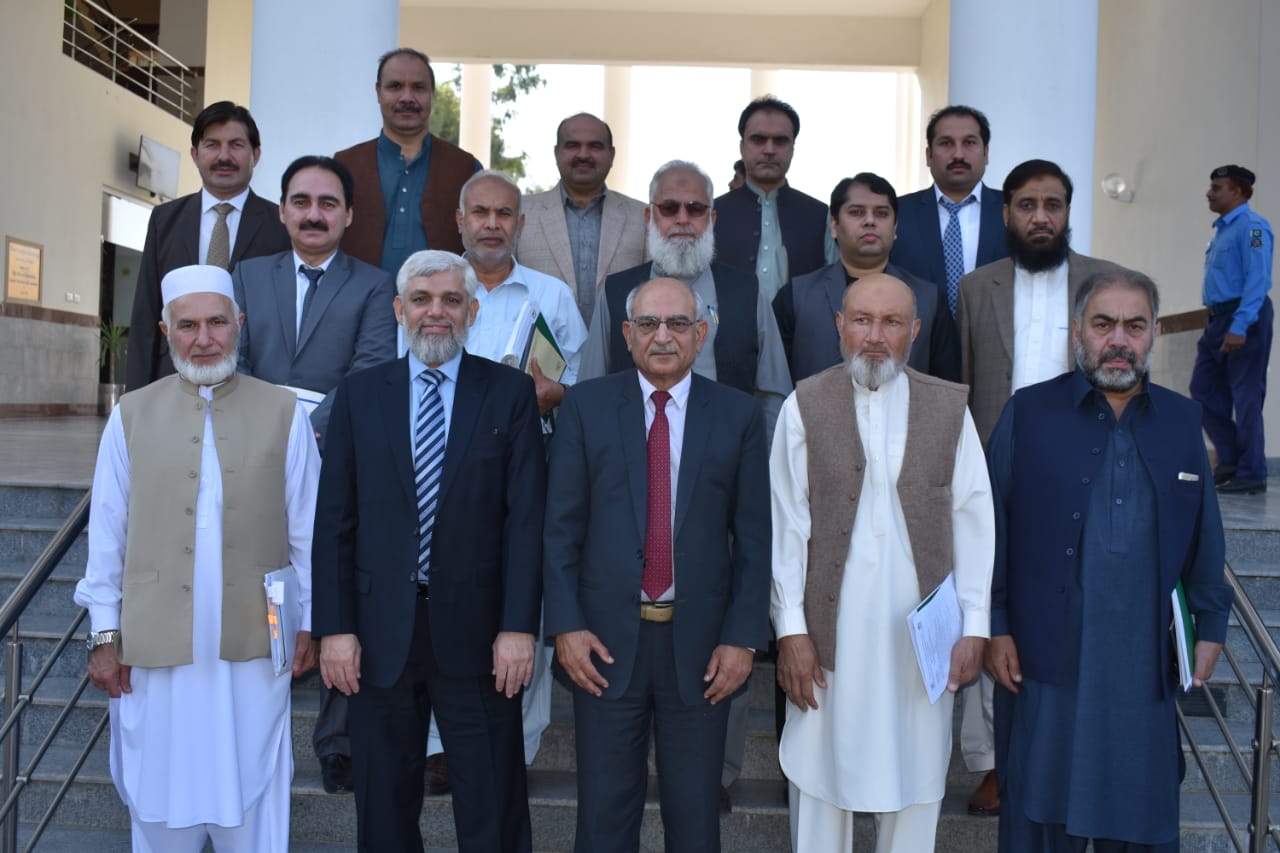 The Vice Chancellor Prof. Dr. Anwar Ul Hassan Gilani assured the HEC visiting team that he and his team is committed to achieve the academic excellence through practicing quality teaching and research programs in the Agriculture Departments at The University of Haripur.