One day Seminar on Novel Corona Virus-2019 organized by the Department of MLT, Microbiology & Public Health
One day Seminar on Novel CoronaVirus-2019 was successfully conducted by the Department of Medical Lab Technology, Department of Microbiology and Department of Public Health at The University of Haripur in collaboration with Health Care Society on 27th February, 2020. The seminar formally started with recitation of Holy Quran and then praise of the Prophet Muhammad (P.B.U.H) with a Naat. Dr. Ehtisham Altaf Head, Public Health, throws light on the aims and objectives of the seminar. He also welcomes the worthy Vice Chancellor, Dean (FBAS), Registrar, Invited Speakers, Faculty of different departments and students.
Dr. Farakh Javed Head, Department of Microbiology gave introduction about the old and new strains of coronaviruses. He explain in detail that how this disease is transmit from one person to another and how different strains of Corona jump from animals to humans. Then Dr. Javed Muhammad, Assistant Professor, University of Swabi, Swabi throws light in detail about this deadly and global aspects of the 2019-novel Corona virus. He also shows the statistical data about frequency of Corona Virus around the globe. He added that how we can increase the awareness and how to tackle this threat from our province and from the country. In the last presentation Dr. Abdul Jabbar, Head, MLT department then gave detail presentation on the importance of biosafety and biosecurity mainly on how to face any Medical emergencies, how to deal with dangerous pathogens and all near misses in any type of clinical or research laboratory especially 2019-novel Corona virus.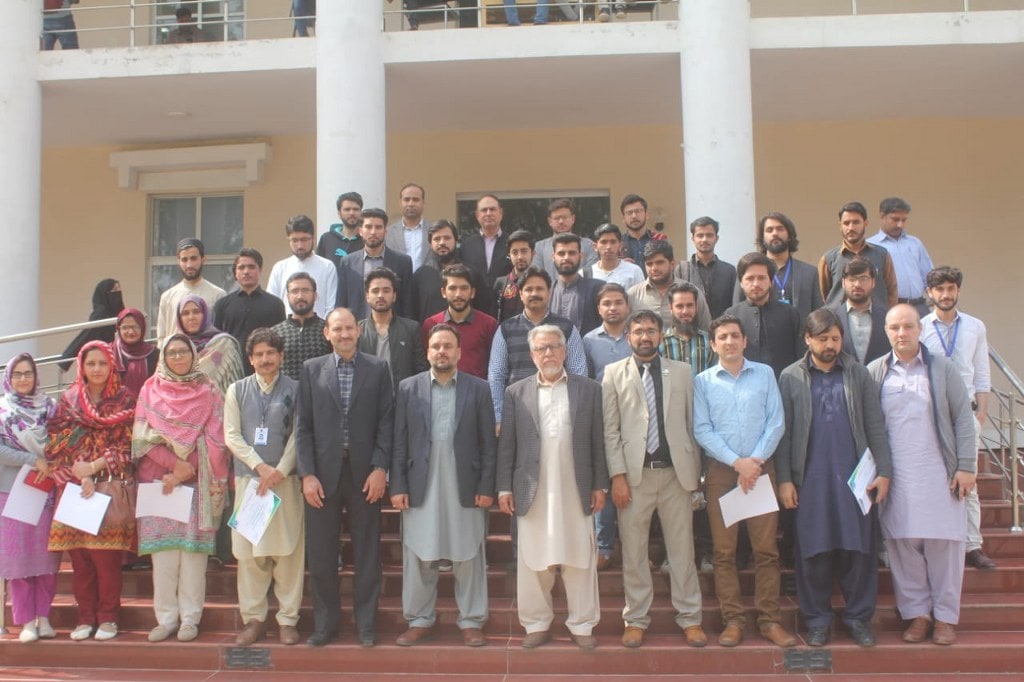 Dr. Anwar-Ul-Hasan Gillani, Vice Chancellor, University of Haripur thrown light on the importance of 2019-novel Corona virus and encourage all the organizers for this fruitful effort. He appreciated the efforts of Health Care Society for this successful seminar. The Worthy Vice Chancellor then distributed Shields among the speakers and certificates among the organizers. Almost 300 participants attended this activity.