The World Pangolin Day was celebrated by the Dept. of Forestry and Wildlife Management
The day was attended by the Forestry students, faculty members and colleagues. The day was observed by hosting the two renowned researchers contributed in the Wildlife conservation dedicatedly particularly highlighting the various facets of Indian Pangolin. The welcome addressed was given by the HoD of the Department.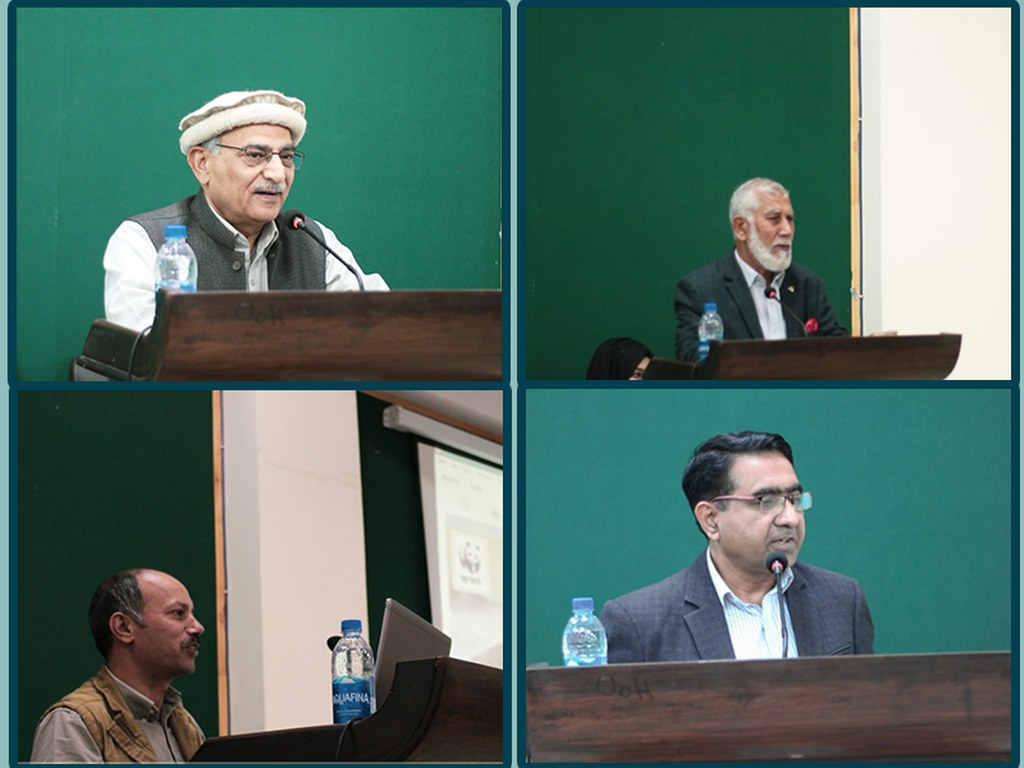 Dr. Tariq Mahmmod, (Chairman of the Wildlife Management University of Arid Agriculture) shared his view regarding the comprehensive note of the Ecology and Habitat of the Indian Pangolin. He demonstrated his experiences regarding the species behavior and distribution in various regions of the country with special emphasis in the Pothwar range (Jhelum and Chakwal).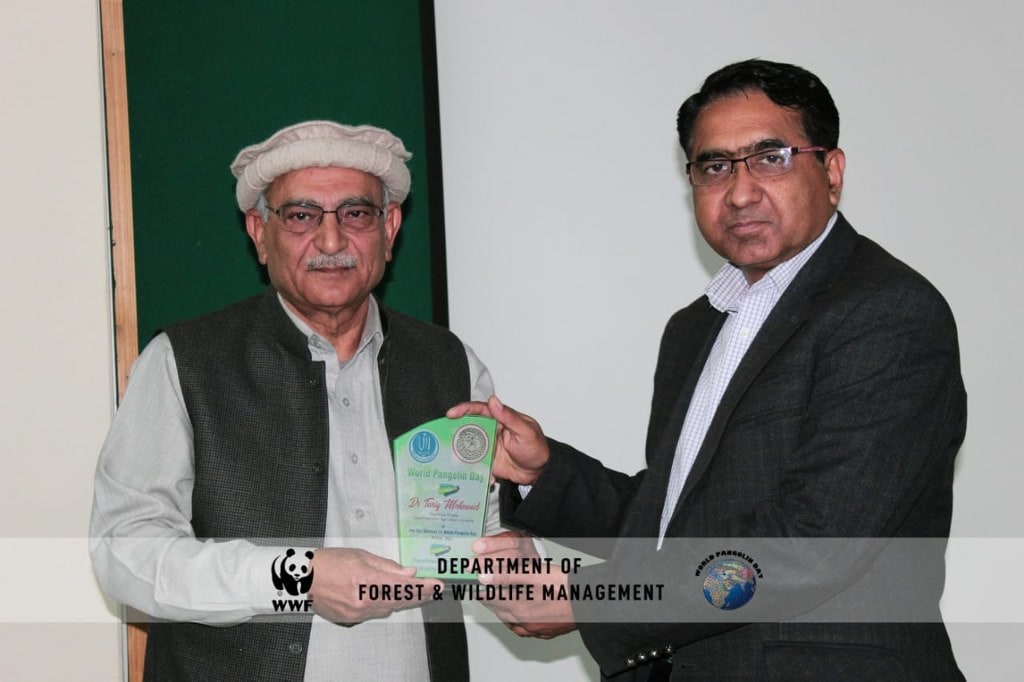 The second guest speaker Mr. Muhammad Waseem WWF-Pakistan, (Project Coordinator) specially focused on the illegal trade of the Pangolin. He expressed the past history regarding the Indian pangolin and also the vital role of the nomadic people involving in the illegal trade (Scales of Pangolin). He shared regulation measures would be accomplished by raising awareness and educating regarding the significance of the Indian Pangolin in academia, the attached Depts. civil society and all the stakeholders. He also shared viewed by conducted training with the Civil Aviation personnel and Airport security and other concerns for sensitized the entire law enforcement agency for proper and effective implementation of the law for the protection and controlling of the illegal trade of the Indian Pangolin in and outside the country collaborating with CITES and UNDOC.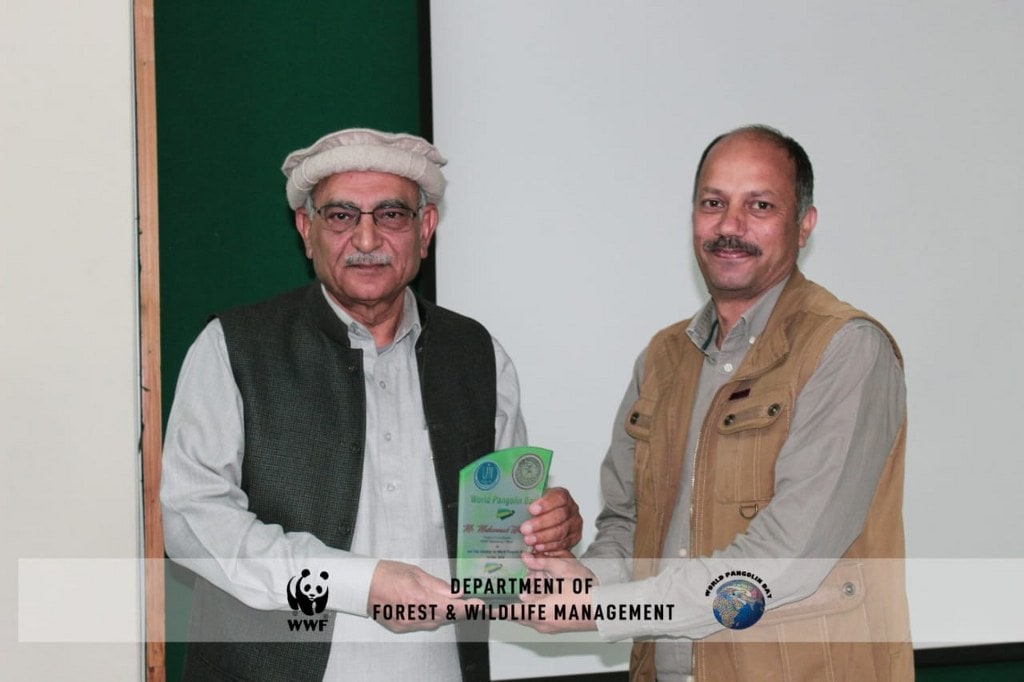 The occasion was also attended by the Emeritus's Prof Dr. Bashir Sb. (The University of Agriculture, Peshawar) an ardent interest in Wildlife Management. He shared his own experiences with setting many examples regarding the Wildlife prominence and vertex. He also sensitized all the audiences by creating and promoting the concept of entrepreneurship on a small scale with a special focus on the Wildlife species conservation programme.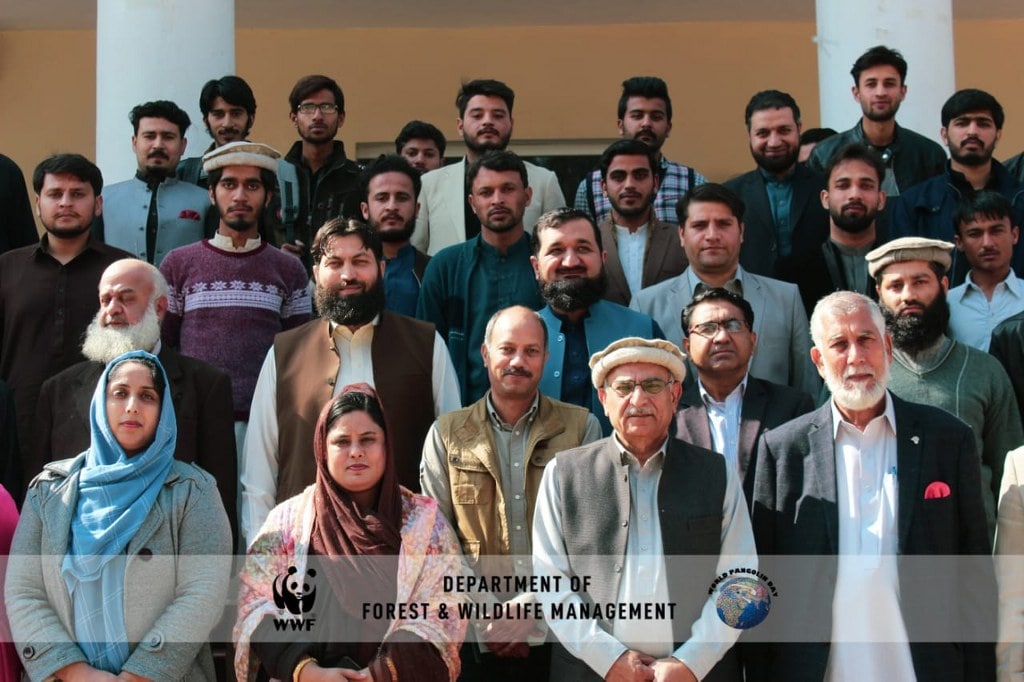 Lastly, The Worthy Vice-Chancellor shared his concluded remarks on the importance of the Seminar with distinctive emphasis regarding the huge potentials of the Dept. Forestry and Wildlife Management in diverse domains.
Finally, the shields were presented to all the Guest speakers by The Worthy Vice-Chancellor.