Department of Management Sciences
Three Days Training Workshop on Accounting Software: QuickBooks organized by Department of Management Sciences
A Three Days Training Workshop on "Accounting Software; QuickBooks" was organized by Department of Management Sciences, The University of Haripur, on 20-22nd December, 2022. Dr. Abdul Haseeb, Assistant Professor, Department of Management Sciences was the Principal organizer and Trainer of this workshop. Thirty Three students got registered and participated.
The Workshop was aimed at educating the participants about computerized accounting for Small & Medium Enterprises (SMEs).
The Hands on practice will help university students in developing skills that can be useful in their professional life.
Chairman Department of Management Sciences, Prof. Dr. Abdul Majid gave closing note and appreciated the efforts of Trainer and organizers for successfully conducting this training workshop. He also appreciated students for their participation and encouraged them to always learn the market oriented skills through these types of training workshops.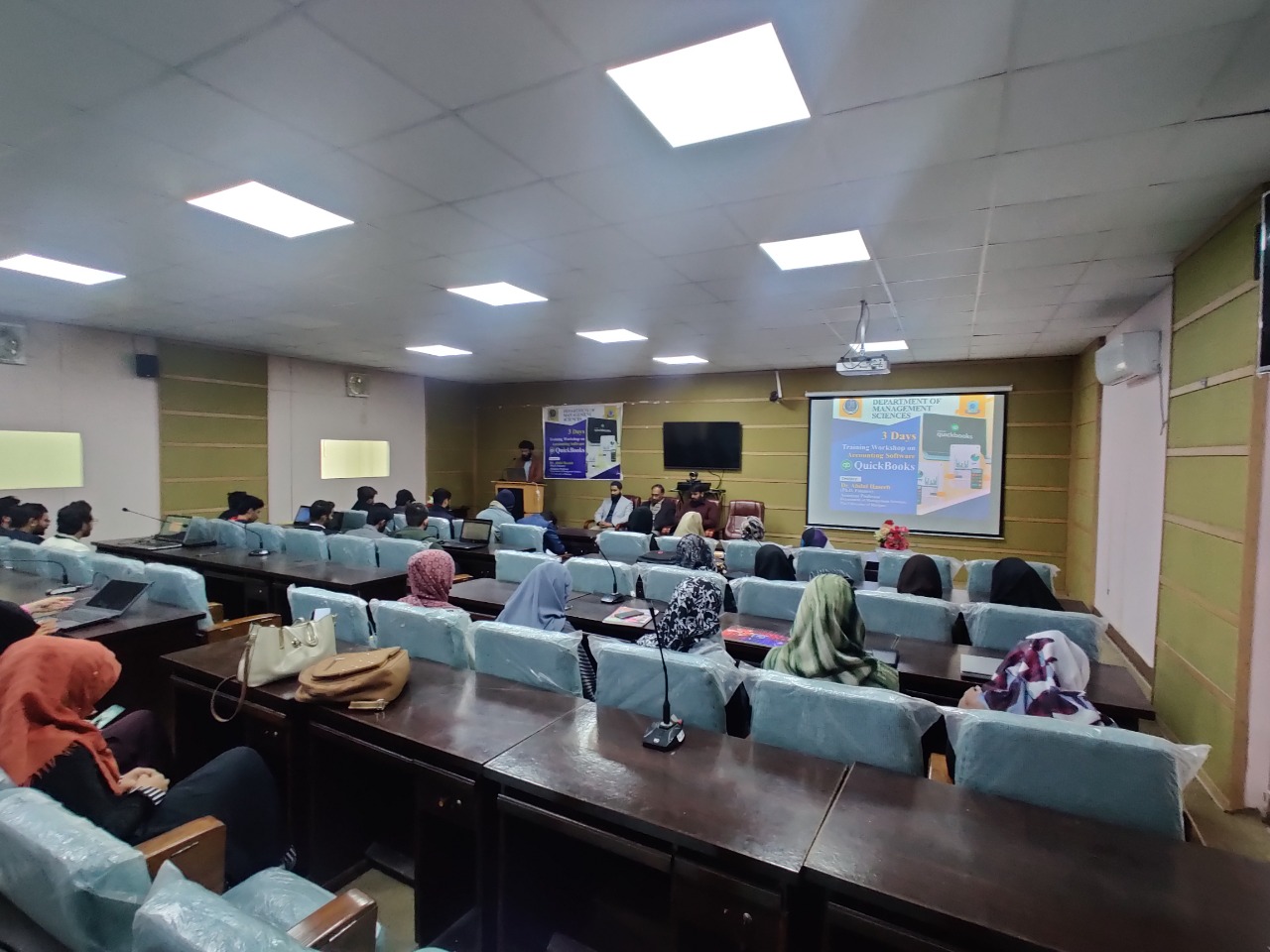 In the end, Prof. Abdul Majid Distributed certificates among organizers and participants.