Department of Management Sciences
One day Workshop on Learn to Earn through Stock Exchange
One day Workshop on Learn to Earn through Stock Exchange
A One-day workshop was arranged for the Students of BS Accounting and Finance 6th and 8th Semesters, at Department of Management Sciences, The University of Haripur on 15thJune, 2022 in Management Sciences Hall 134. The seminar was arranged by Committee comprising of Dr. Shiraz Khan, Dr. Tariq Iqbal Khan and Mr. Mohammad Siam (CR BS 8th Semester).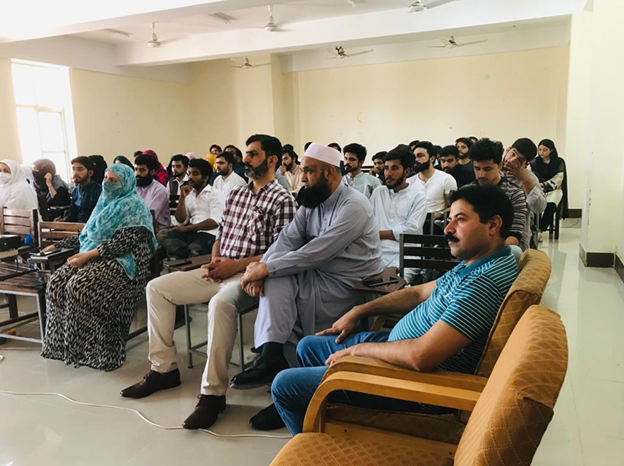 Mr. Muhammad Tahir Associate Professor, GCMS Abbottabad was the trainer. Mr. Muhammad Tahir is a reputed well known trainer not only for the students (New learners) but also for the broker and investors in capital markets.
Dr. Shiraz Khan welcomed the guests. He said in the current age general public and especially the students have been looted by the so called business sites, provided the so called speculation forums with various names. Any person who do not know the real techniques of the investment business easily comes in the trap. Proper training regarding investments at Pakistan Stock Exchange saves the people form huge monetary losses. He further added these type of workshops shall be conducted with regular intervals but the students shall have to show the interest and have to become an Entrepreneur.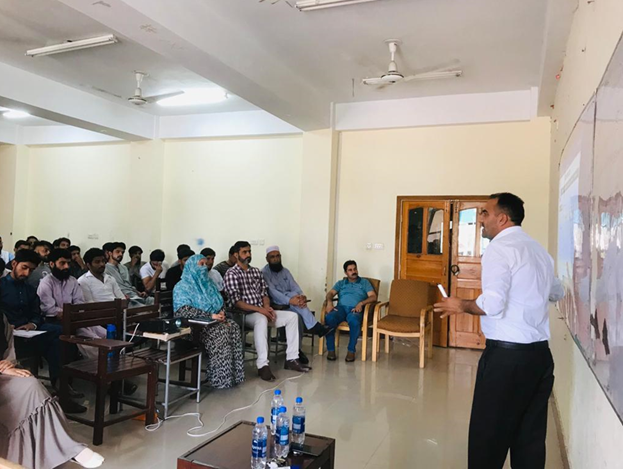 Mr. Muhammad Tahir briefly explained the history and the mechanism of the Pakistan Stock Exchange. Then he discussed various models to make the safe and attractive profit earning investment decisions. He stressed to students to become investor not the speculators. At the end of workshop student admired the workshop and showed their motivation to invest in stock exchange.
Workshop ended with the remarks of thanks by Dr. Shiraz Khan.