Institute of Management Sciences
One Day Seminar on Career Development in Accounting and Finance
A seminar has been arranged for the Students of BS Accounting and Finance 2nd to 8th Semester, Department of Management Sciences, The University of Haripur on 31st May, 2022 in Jinnah Hall.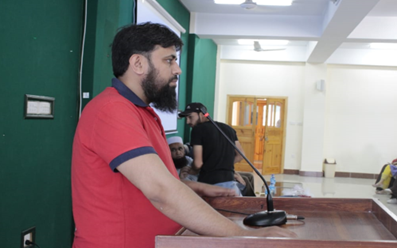 The seminar was arranged by Committee headed by Dr. Shiraz Khan, Dr. Tariq Iqbal Khan and Mr. Mohammad Siam (CR BS 8th Semester) were members.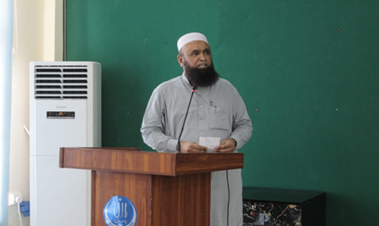 Mr. Muhammad Aamir Manager Finance, Nova Synpac Hattar Industrial Estate and Mr. Talha Assistant Accounts Manager, were the speakers.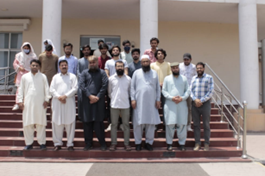 Prof. Dr. Abdul Majid, Chairman Department of Management Sciences, welcomed the guests and appreciated the efforts of the committee for the awareness and training of the students. He also advised to the students that such activities shall enable them to prepare themselves proactively before entering the market. He also ensured that in future such activities shall be arranged unceasingly.