Department of Islamic & Religious Studies
An Awareness Seminar on CPEC – China Pakistan Economic Corridor
A One Day Awareness Seminar titled, "CPEC – China Pakistan Economic Corridor, Introduction, Challenges and Opportunities for Youth" was organized by SPACM - Society for Peace and Conflict Management in Government Postgraduate College Paniyan, Haripur.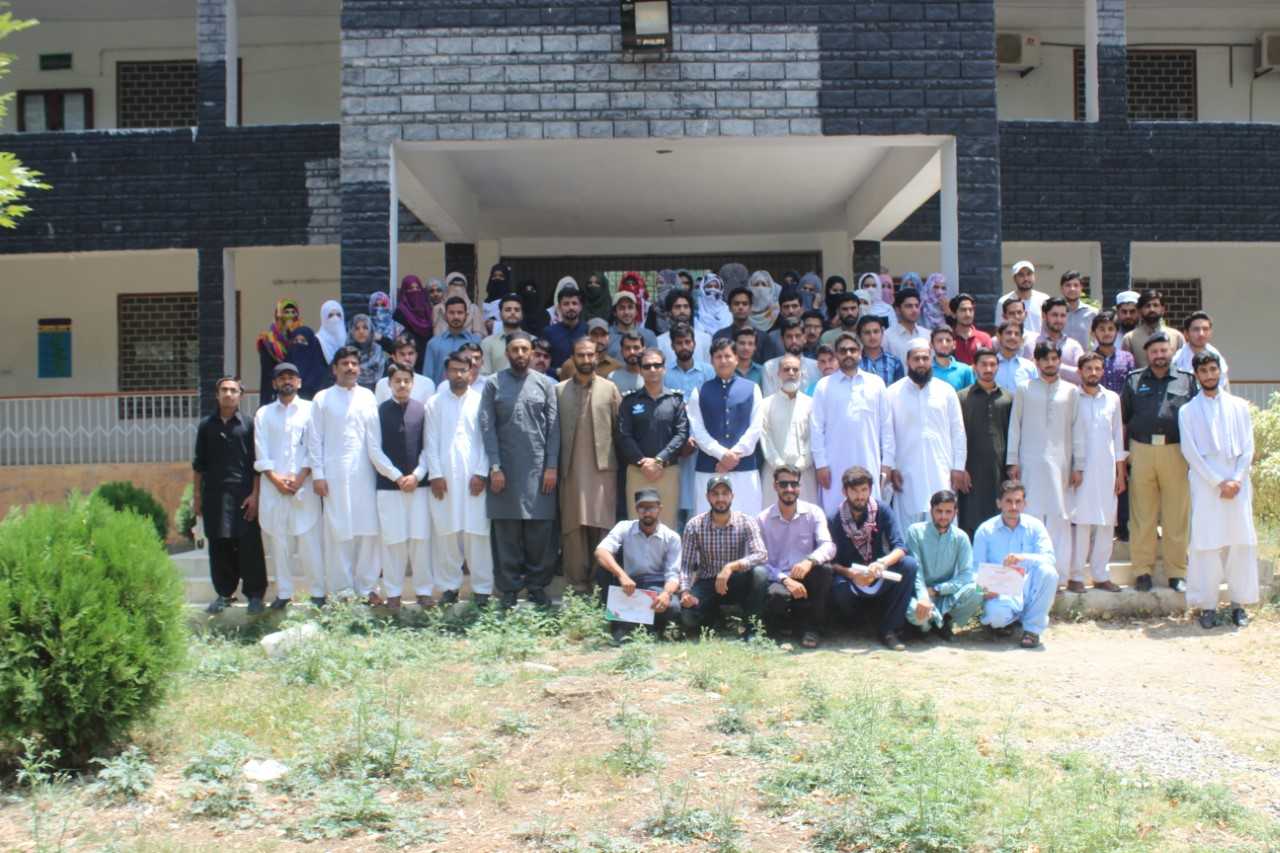 Students and teachers from various affiliated colleges of the University of Haripur participated in the event. Mr. Fayaz Ali Shah, Deputy Commissioner and Mr. Khalid Hamdani DPO Haripur were the chief guests of the occasion.Principals and teachers of various colleges were also present at the occasion.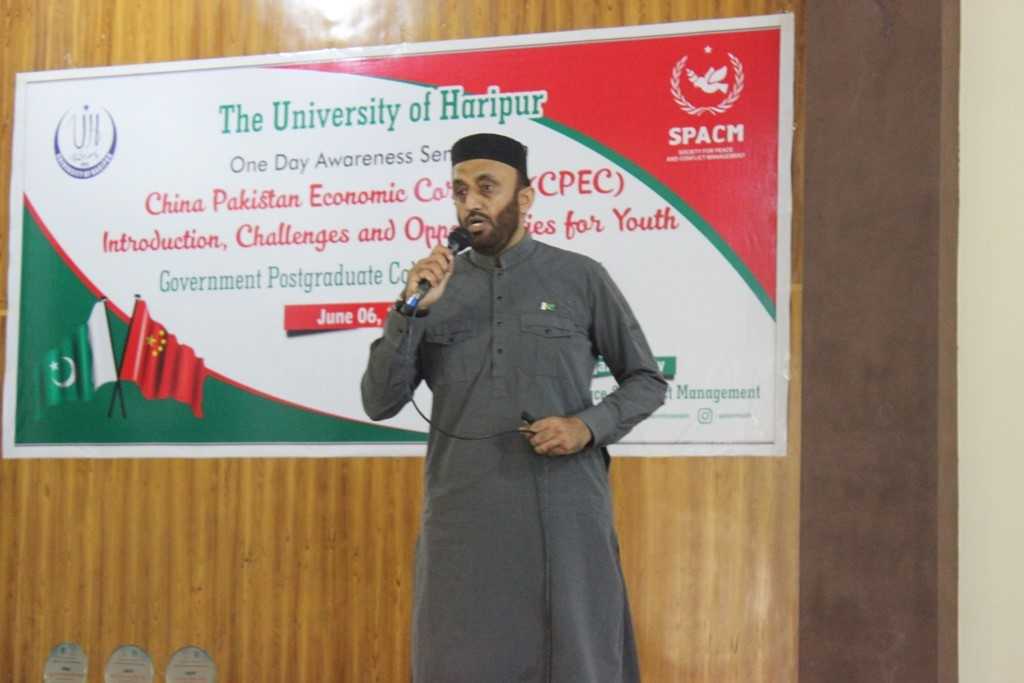 Chairman SPACM, Dr. Muhaimin gave a talk on the Introduction and Challenges regarding CPEC while Osama Atta a Spacm Volunteer from the Department of Geology gave a powerpoint presentation on the opportunities for youth in CPEC. Khush Bakht a Spacm Volunteer from the Department of Microbiology talked about the role of female in CPEC - the Game Changer. Certificates were also given to SPACM Volunteers for organizing the event.