Department of Islamic & Religious Studies
Introduction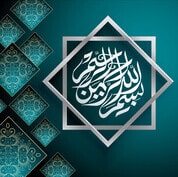 The Department of Islamic and Religious Studies initiated its classes with MA (Two Years) program at the Campus in the year 2009. From day one the Department has aimed at attaining and sustaining higher standards of teaching in Islamic Studies. It is made sure in the Department that quality education is provided to the students in Islamic Studies whereas students are trained in the way that they are able to live a true Islamic life and prove to be an asset for the society.
Within a short duration of time, just in one year the Department was able to begin with another program i.e. M. Phil in Islamic and Religious Studies from 2010, which is running very successfully. In the year of 2012 the Department started the classes of PhD as well.
Islamic Studies at BA level in almost all the departments of the University is taught by the learned faculty of the said Department.
Besides the knowledge, skilled and learned faculty of the Department, experts and professors (visiting) from different Universities are also invited to teach the students.